Global Collection / Globalgrip
A striking colour palette to complement a tile series defined by functionality, aesthetics, and sustainability.
Complete tile series for walls and floors
The Global Collection / Globalgrip is an integrated tile series that encompasses functionality, aesthetics, sustainability, and budget. All of the wall and floor tiles are fully modular. There is a wide selection of complementary colours, sizes, anti-slip tiles, accessories, and functional extras such as stair tiles and tactile floor and wall tiles. This selection gives you the freedom to design simply yet striking patterns for both walls and floors.
Downloads
Inspiration
Service and tools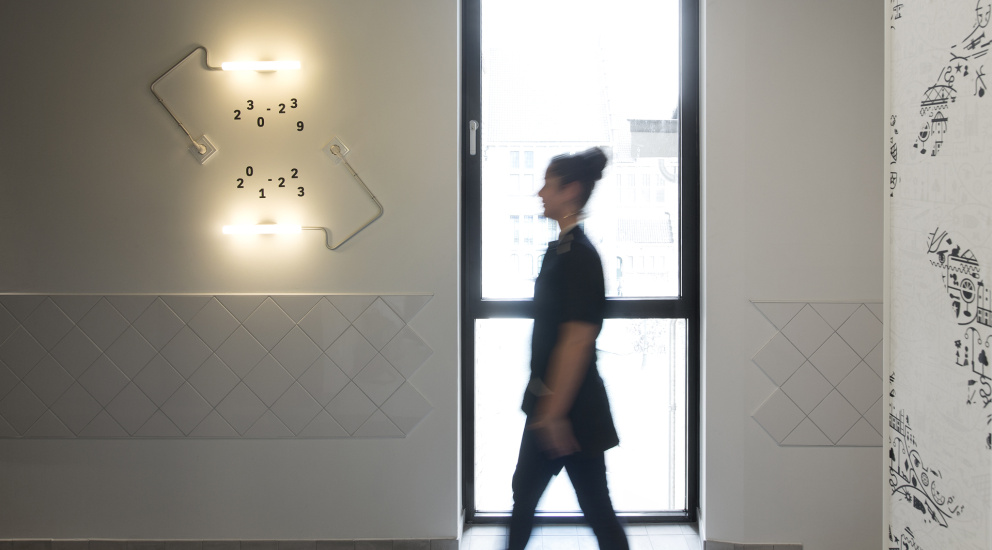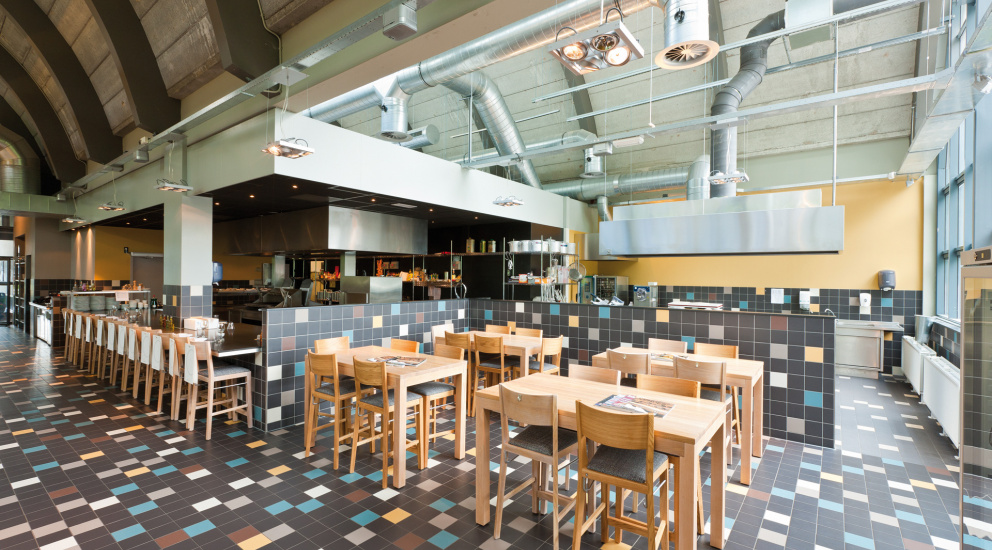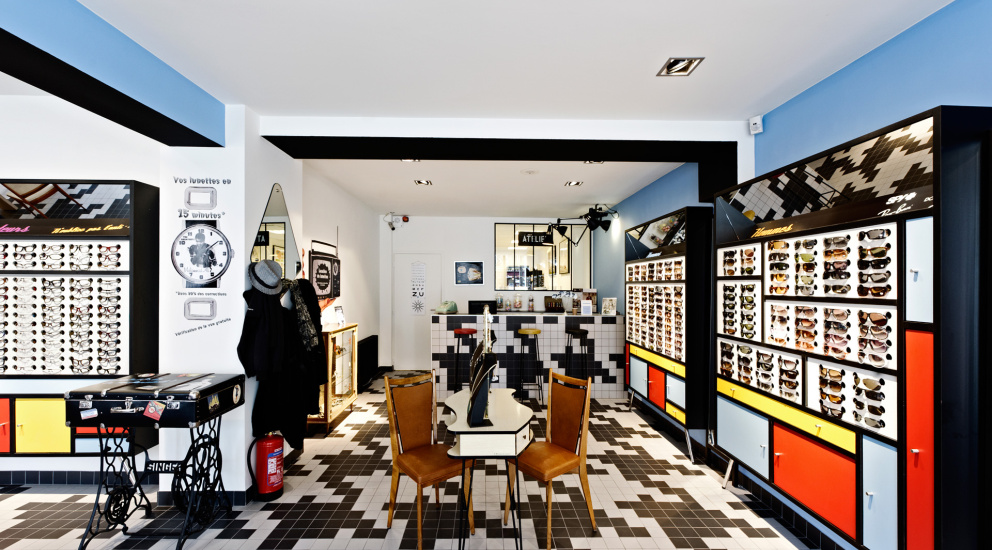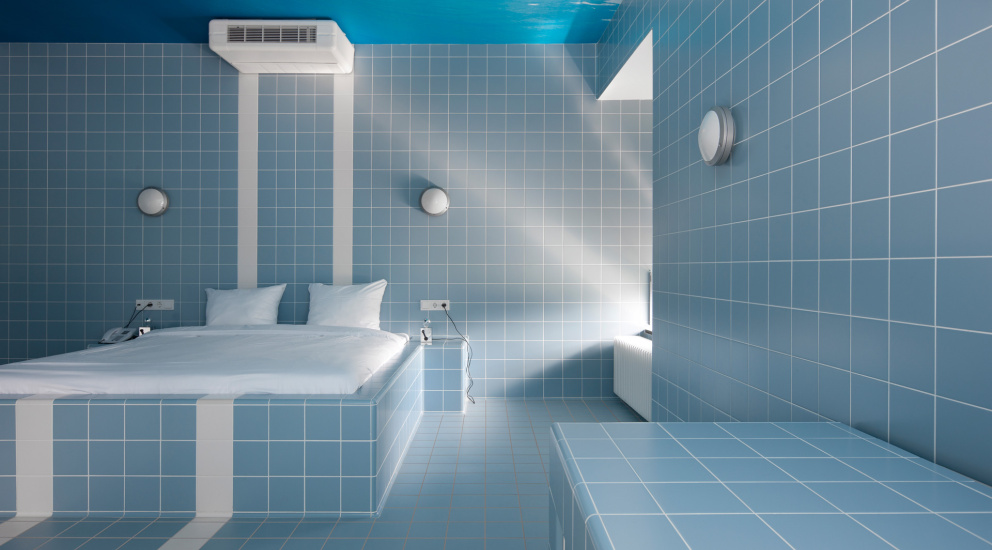 Unique patterns
The different hues and sizes make Mosa tiles perfect for creating interesting tile patterns, whether your design is complex or simple, geometric and rhythmic, or demure or bold. The interplay of lines between tile and joint creates interesting surfaces. Mosa provides you with the tools to do this entirely as you wish. Designing tile patterns is easy with the Pattern Generator.
Go to Mosa Pattern Generator
Slip-resistance
The tiles in the Global Collection / Globalgrip series are suitable for indoor and outdoor use on walls, floors, facades, and terraces. They are available with different finishes, with the perfect anti-slip profile to suit any room. This series has four anti-slip options: AS, TS, WS, and XS. The subtle profile of the Globalgrip AS tile combines safety with tactility. The burled profile of Globalgrip TS, WS, and XS provides a graduated texture from R11/B to R14/V10.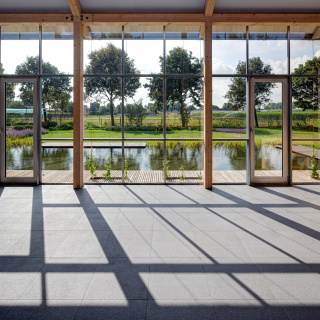 Cradle to Cradle Certified® Gold
Sustainability is one of the main pillars of Mosa. Global Collection / Globalgrip is no exception. The tiles are made of the purest materials in a sustainable design and production process, and Cradle to Cradle Certified® Gold certified. We are committed to fostering respectful relationships around people and nature in all our manufacturing methods and services. The natural feel and pure ceramic character of Global Collection / Globalgrip reflects this.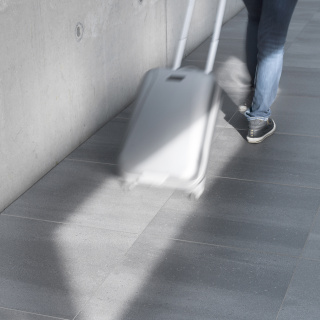 Ultragres: an outstanding choice for heavily used floors
Ultragres floor tiles are very strong, retain their great appearance for a long time, and retain their properties under all conditions - in every situation, both indoors and outdoors, where the floor is subjected to heavy use. In other words, Ultragres is the best choice for the most demanding floors.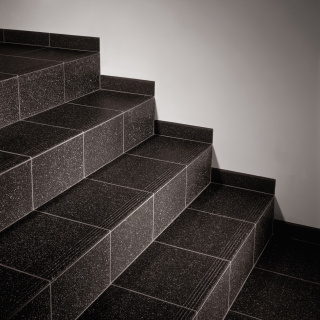 Accessories
The extensive range of accessories make the Global Collection / Globalgrip an ideal series. For example, the various corner pieces and skirting elements make it possible to achieve perfect results on edges and corners. These items are subject to availability.