Floor tiles for outdoor use
From patio and balcony to gallery and entrance. The Mosa floor tiles are also ideally suited to outdoor uses. We can therefore offer a seamless transition between the interior and the exterior.
View our reference projects with terrace tiles
Aesthetically ideal,
and very functional
Using the same tiles for all surfaces creates a visual link between interior and exterior. The ultimate result forms a uniform whole, which exudes calm and high quality. The available choices include a range of sizes and shades as well as two types of surface: smooth or in relief.
Mosa tiles bring together aesthetics and smart functionality. Our lightweight floor tiles are naturally well-suited for exterior use, provided they are glued directly onto a concrete substructure. They are very low maintenance and are made to last for years and years thanks to their strong material properties.
Unique combination of properties
Scratch-resistant and wear-resistant. As there is no chance for the occurrence of scratches and wearing, the tiles do not age.
Moisture-resistant and anti-slip (class Ril for types RL and RO).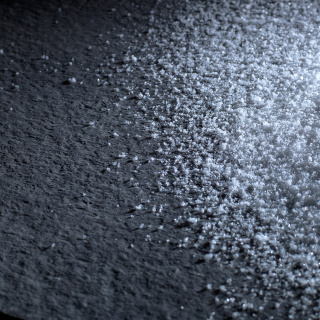 UV-resistant and weatherproof. The selected colour will always remain, even when exposed to the weather.
Stain-resistant. Mosa tiles are resistant to oils, acids, and grease, making the tiles easy to clean.
Anti-slip outdoor tiles
Outdoor areas such as terraces, balconies, galleries, and platforms around swimming pools are at risk of becoming slippery surfaces when moisture is involved. To prevent people from slipping on such surfaces, a higher non-slip value is a must. For such situations, Mosa offers anti-slip outdoor tiles that are moisture resistant with a range of R ratings.