Softgrip / Softline
A sustainable, unglazed floor tile available with or without functional anti-slip relief design, equipped with a micro seal.
Stay informed
Micro-seal
The Softgrip floor tiles feature a micro-seal anti-slip texture, making them suitable for indoor and outdoor use on floors and terraces. This micro-seal helps surfaces maintain the same aesthetic as the Softline tiles and makes these tiles perfect for use in high-traffic areas where slip-resistance is important.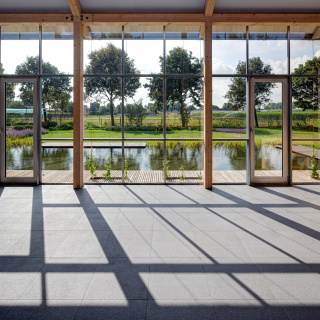 Cradle to Cradle Certified® Gold
Sustainability is one of the main pillars of Mosa. Softgrip / Softline is no exception. The tiles are made of the purest materials in a sustainable design and production process, and Cradle to Cradle Certified® Gold certified. We are committed to fostering respectful relationships around people and nature in all our manufacturing methods and services. The natural feel and pure ceramic character of Softgrip / Softline reflects this.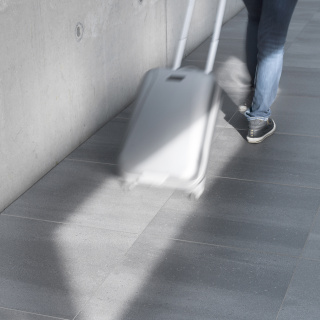 Ultragres: an outstanding choice for heavily used floors
Ultragres floor tiles are very strong, retain their great appearance for a long time, and retain their properties under all conditions - in every situation, both indoors and outdoors, where the floor is subjected to heavy use. In other words, Ultragres is the best choice for the most demanding floors.