Murals Change
Subtle lines with random sweeps of glazing divides the tile into two parts. This creates a tile that catches light and plays with shadows.
Matt and gloss in one tile
Murals Change consists of five colours: bright white, warm grey, earthy brown, anthracite, and clay beige. All tiles are available in the glazing combinations gloss/stone matt and stone matt/stone matt.


Other Mosa Murals series:
> Murals Blend
> Murals Lines

7 millimeter thickness


10 millimeter thickness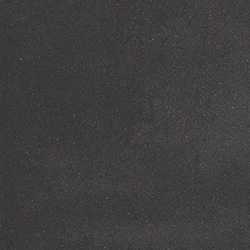 Colour
This colour is available in different sizes and types. Refine your search.
Sizes Murals Change

The Murals Change tiles are available in the following sizes: 15 x 15, 15 x 30 and 30 x 30 centimeter with a thickness of 7 millimeter and 30 x 60 centimeter with a thickness of 10 millimeter. Click on the size to see the available colours.
Size
This size is available in different colours and types. Refine your search.
Mosa Murals
Mosa Murals is a unique, innovative concept for creating ceramic walls. Instead of simply applying tiles to a wall, create a ceramic wall with authenticity: a mural. Each mural has its own unique character and signature, and is created through the careful combination of sizes, colour tones, colours, and surfaces in a pre-designed or self-designed grid. The resulting pattern creates a ceramic wall with layered dimensions.
Unique patterns
The different hues and sizes make Mosa tiles perfect for creating interesting tile patterns, whether your design is complex or simple, geometric and rhythmic, or demure or bold. The interplay of lines between tile and joint creates interesting surfaces. Mosa provides you with the tools to do this entirely as you wish. Designing tile patterns is easy with the Pattern Generator.
Cradle to Cradle Silver certificate
Sustainability is one of Mosa's core values. The Murals tiles are a leading example in sustainable production. Almost the entire programme is Cradle to Cradle Silver certified.
Mosa Finish
Mosa Finish is a range of cold glazes that perfectly finish Mosa Murals wall tiles. Mosa Finish ensures flawless edge finishing and is also impact and chemical-resistant. The palette of thirteen Finish colours complements the Murals Change series wall tiles.