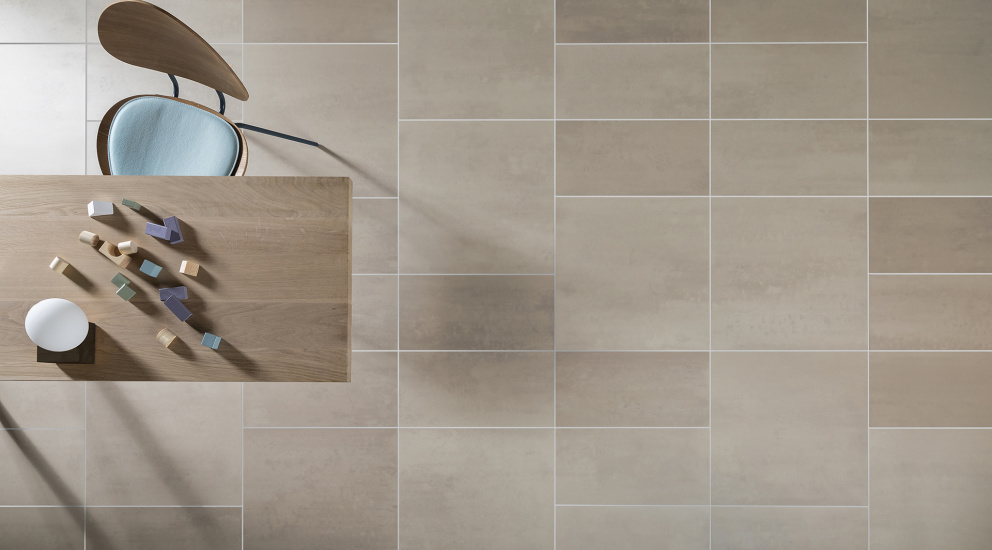 Lively appearance
The tiles in the Terra Tones series have a subtle, smooth, powdery finish and a vibrant look. This natural vibrancy can be enhanced by combining different formats. In order to optimize the Terra Tones effect for large surface areas, the contrast between the color tones for the 24 x 48 inch format has been increased. The tiles in the Terra Tones series are suitable for indoor and outdoor use on walls, floors and terraces.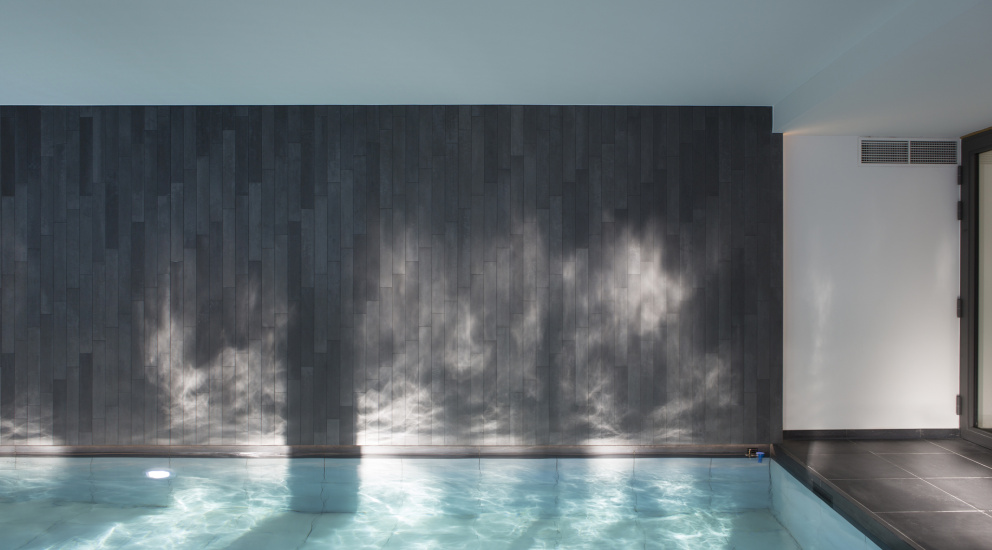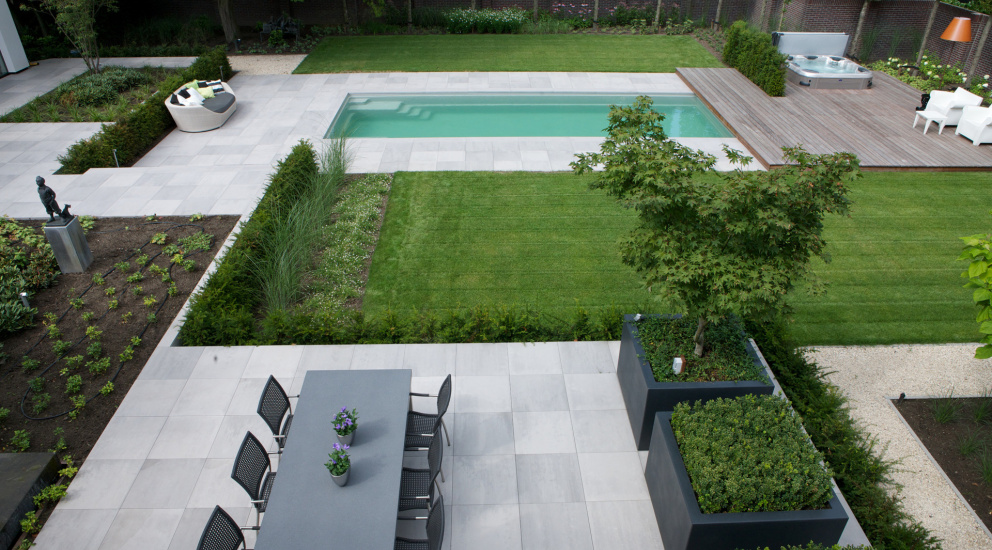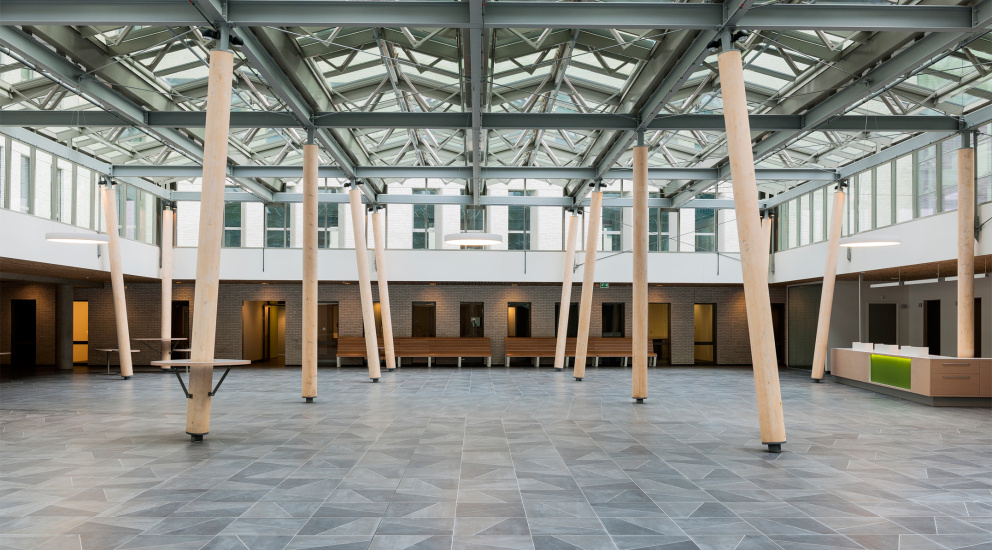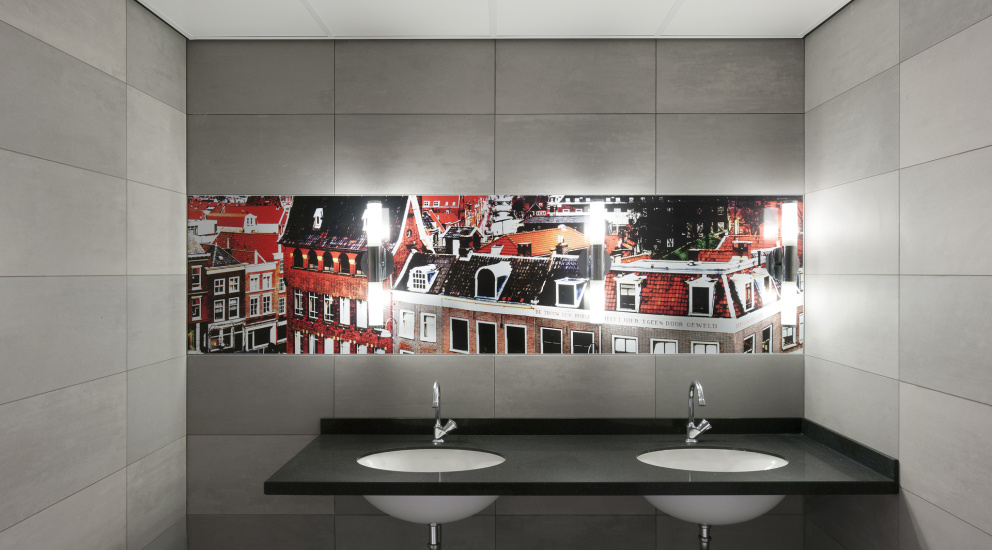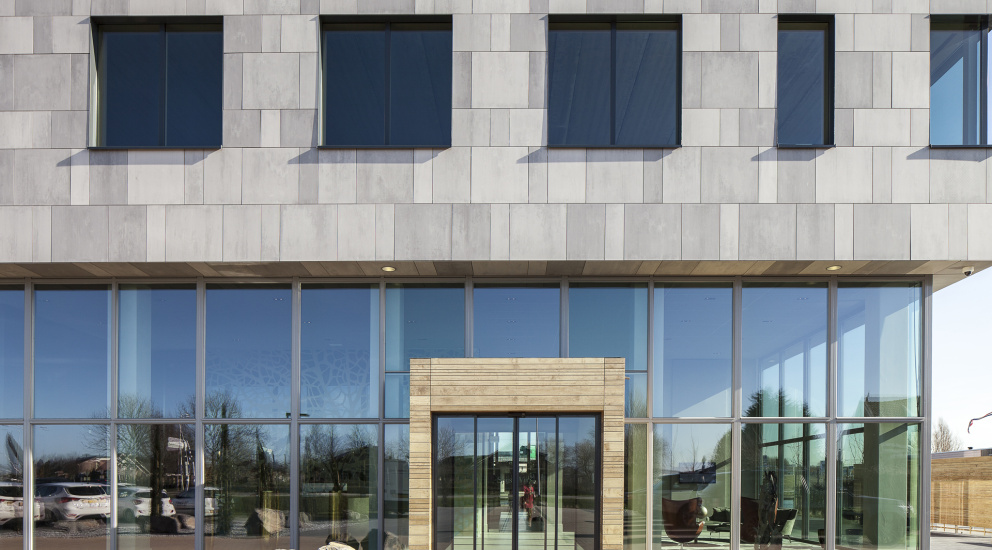 Core Collection Terra
A popular Mosa product since its inception, the Core Collection Terra series is a timeless classic. Its defining, powdery surface, matt feel and flamed design mean Terra tiles have a distinct natural, earthy character. Terra Tones offers more shades for eight Core Collection Terra colors to allow for gentle gradations and further subtlety in pattern design.
Ceramic surfaces
Terra Tones is a set of three tiles in a single color group. For each color group and size, random quantities of X, Y, and Z are supplied. Mixing the tones creates amazing ceramic surfaces. Terra Tones is rectified and extremely dimensionally stable, enabling narrow joints. To provide inspiration, the Mosa Design Team has produced various tile patterns that show off the Terra Tones effect at its best.
Unique patterns
The different hues and sizes make Mosa tiles perfect for creating interesting tile patterns, whether your design is complex or simple, geometric and rhythmic, or demure or bold. The interplay of lines between tile and joint creates interesting surfaces. Mosa provides you with the tools to do this entirely as you wish. Designing tile patterns is easy with the Pattern Generator.
Go to Mosa Pattern Generator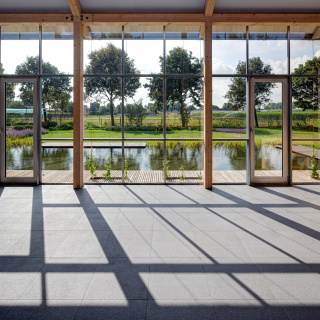 Cradle to Cradle Certified® Gold
Sustainability is one of the main pillars of Mosa. Terra Tones is no exception. The tiles are made of the purest materials in a sustainable design and production process, and Cradle to Cradle Certified® Gold certified. We are committed to fostering respectful relationships around people and nature in all our manufacturing methods and services. The natural feel and pure ceramic character of Terra Tones reflects this.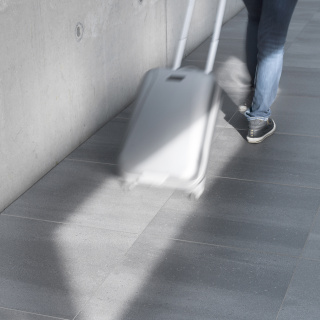 Ultragres: an outstanding choice for heavily used floors
Ultragres floor tiles are very strong, retain their great appearance for a long time, and retain their properties under all conditions - in every situation, both indoors and outdoors, where the floor is subjected to heavy use. In other words, Ultragres is the best choice for the most demanding floors.