Core Collection Solids
The Solids tile series is characterized by a pronounced depth effect thanks to the grain combination. The tile is both layered and luxurious, offering a choice of various colors of tiles and structures, from smooth to micro-relief.
Solid power, large impact
Core Collection Solids in 24 x 48 inch are more than just large tiles. The size gives the tile a strong linear grain, parallel to the long side, to enhance the Solids effect. It's both elegant and outspoken.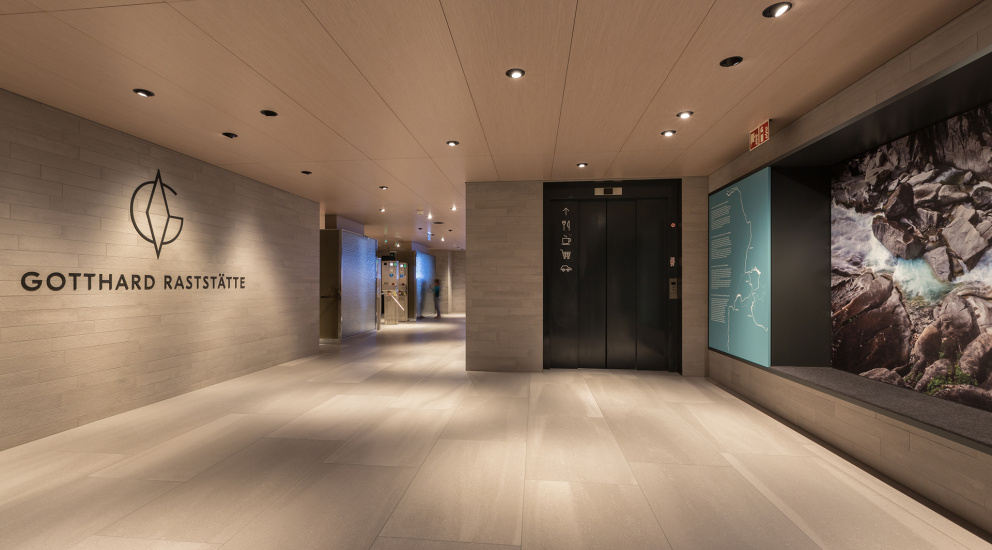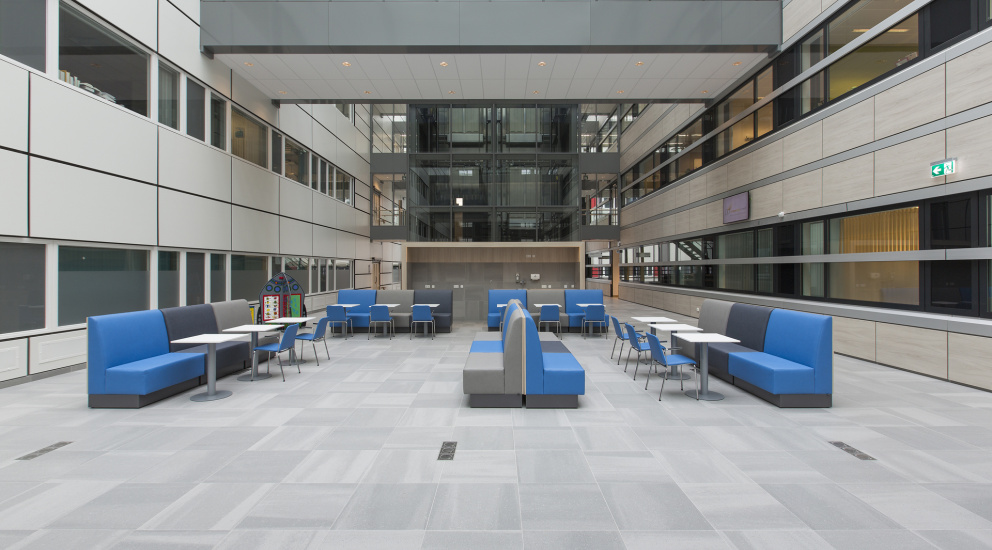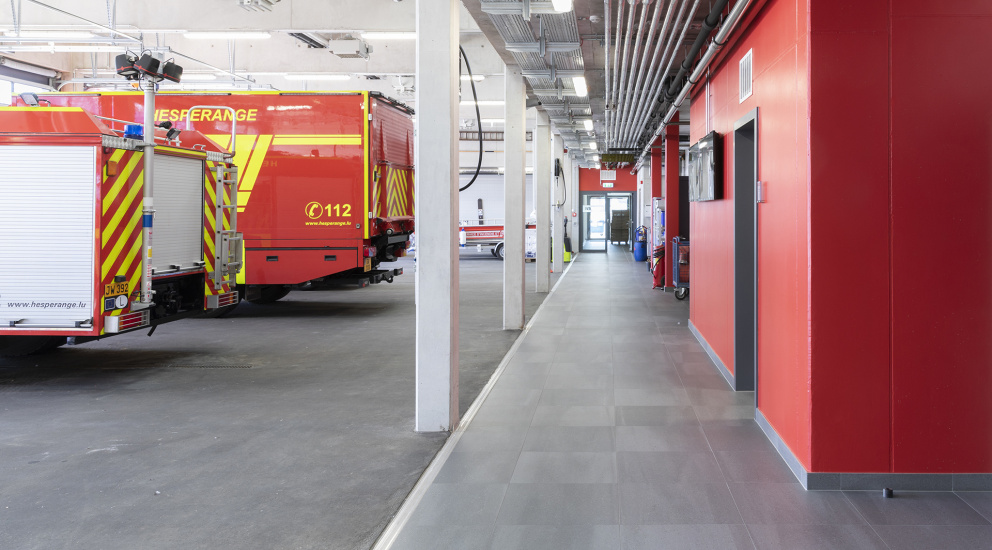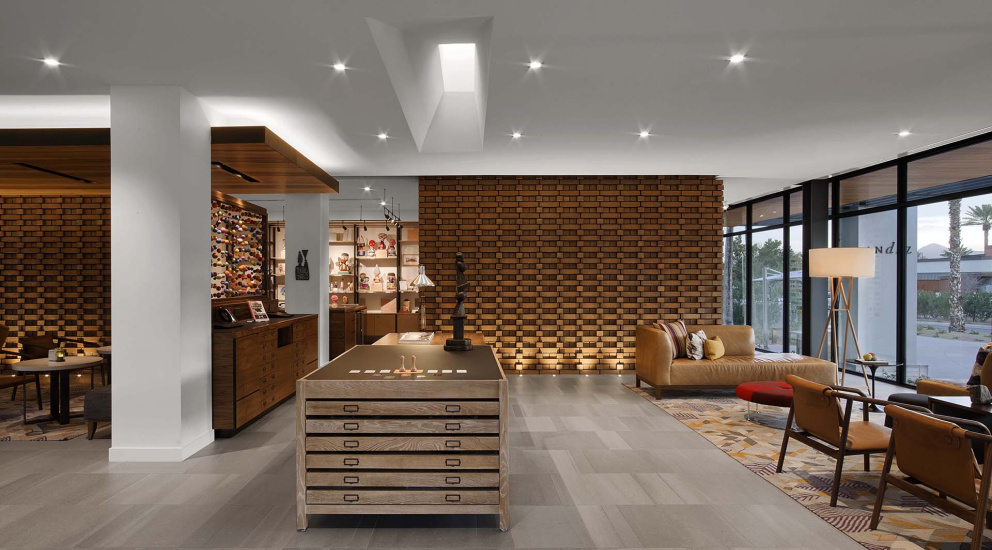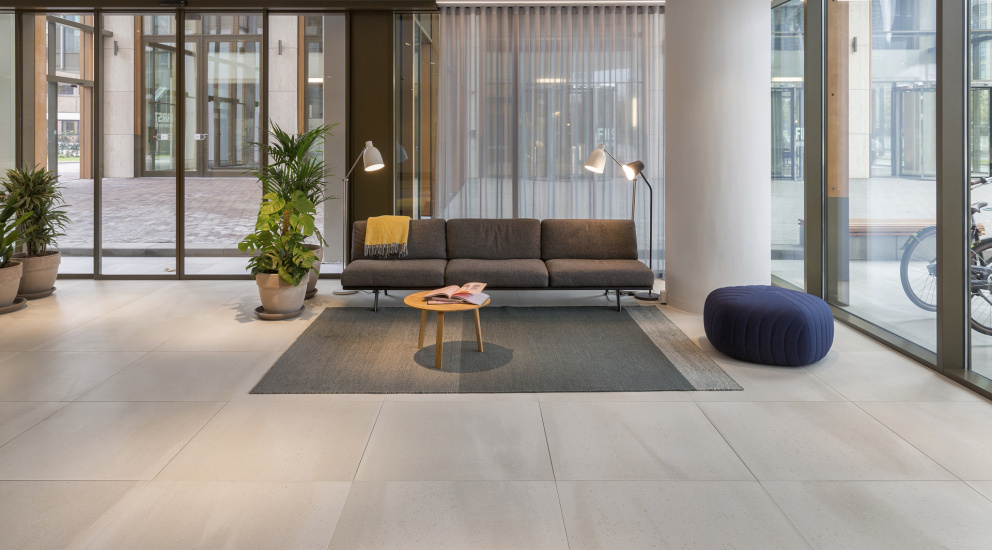 Core Collection
Core Collection underscores the timeless quality of Mosa tiles by uniting the beloved series of Solids, Terra, and Quartz. Terra Tones expands Terra's color palette. The tiles are modular and efficiently arranged, allowing you to intuitively choose the right tile colors, tile textures, tile sizes, and tile shapes.
Each series has its own character. From the dynamic, richly layered texture of Solids and the matt, soft, powdery look of Terra, to the robust granite look of Quartz. Yet they also share several universal Mosa characteristics, such as their natural, pure ceramic look, their inherent versatility, and their strong, sustainable properties.
Superior functionality for indoors and outdoors
All Core Collection products combine unprecedented aesthetics with smart functionality. These ceramic tiles are suitable for use on walls, floors and terraces. Their functionality and anti-slip properties make them perfect for busy areas, both indoors and outdoors. Mosa offers both smooth tiles and anti-slip textured (relief) tiles. The tile texture means the tiles are suitable for high-traffic areas where slip resistance is important.
Tile patterns
As Mosa tiles are modular, it's easy to create different patterns with tiles from Core Collection. These tile patterns create an interplay of lines on floors and walls. This can create an understated or bold look, or a linear or edgy aesthetic. Mosa offers a wide range of set combinations of tile colors, tile textures, tile sizes, and tile shapes. These patterns have been specially created to meet the needs of designers and to streamline the selection process. They can be used ready-made or tailored to requirements. All options are available in the Pattern Generator.
Go to Mosa Pattern Generator
Traditional and innovative Solids-shapes
Mosa is presenting seven innovative tile shapes, adding countless options to the designer's creative arsenal. New shapes have been designed to be combined with traditional sizes in a modular system, ensuring efficiency and ease of design.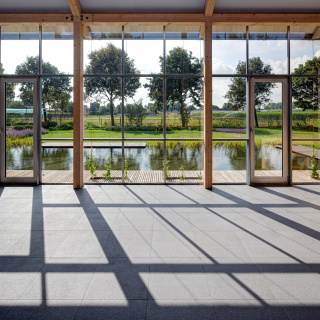 Cradle to Cradle Certified® Gold
Sustainability is one of the main pillars of Mosa. Core Collection Solids is no exception. The tiles are made of the purest materials in a sustainable design and production process, and Cradle to Cradle Certified® Gold certified. We are committed to fostering respectful relationships around people and nature in all our manufacturing methods and services. The natural feel and pure ceramic character of Core Collection Solids reflects this.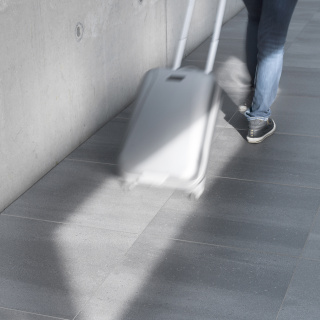 Ultragres: an outstanding choice for heavily used floors
Ultragres floor tiles are very strong, retain their great appearance for a long time, and retain their properties under all conditions - in every situation, both indoors and outdoors, where the floor is subjected to heavy use. In other words, Ultragres is the best choice for the most demanding floors.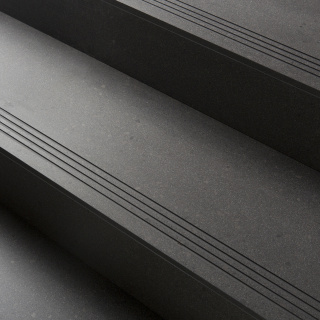 Extensive range of accessories
With Core Collection Solids, you can integrate different functions within walls and floors without devaluing the high finish quality of the space. Solids offers special tiles for steps, shower drains and skirting boards. Mosa also supplies tailor-made accessories such as tactile floor and wall tiles to assist blind people, or tiles in which inlays or cut-aways have been made.