15thirty Greys
Warm and cool shades of white and grey with the iconic tile size of 6 x 12 inch.
Horizontal lines
A horizontal arrangement of 15thirty Greys wall tiles reinforces the spatial effect. 15thirty Greys forms an ideal basis for interiors in which every object remains eye-catching.
Inspiration
Service and tools
Unique patterns
The different hues and sizes make Mosa tiles perfect for creating interesting tile patterns, whether your design is complex or simple, geometric and rhythmic, or demure or bold. The interplay of lines between tile and joint creates interesting surfaces. Mosa provides you with the tools to do this entirely as you wish. Designing tile patterns is easy with the Pattern Generator.
Go to Mosa Pattern Generator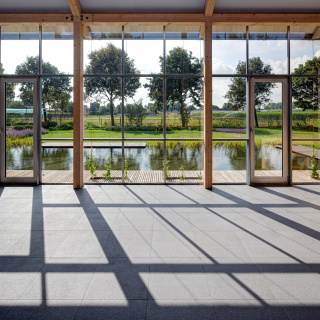 Cradle to Cradle Certified® Gold
Sustainability is one of the main pillars of Mosa. 15thirty Greys is no exception. The tiles are made of the purest materials in a sustainable design and production process, and Cradle to Cradle Certified® Gold certified. We are committed to fostering respectful relationships around people and nature in all our manufacturing methods and services. The natural feel and pure ceramic character of 15thirty Greys reflects this..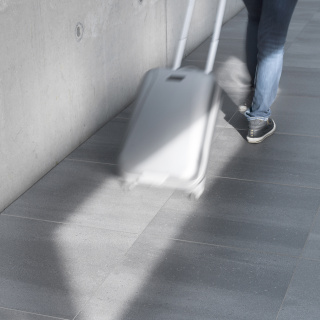 Ultragres: an outstanding choice for heavily used floors
Ultragres floor tiles are very strong, retain their great appearance for a long time, and retain their properties under all conditions - in every situation, both indoors and outdoors, where the floor is subjected to heavy use. In other words, Ultragres is the best choice for the most demanding floors.