Mix & Mosaics
Choose from a wide variety of colours in mosaic and strip options. The neat finish on these tiles adds an unparalleled dynamic to walls and floors.
Call me back
Unparalleled dynamism
Mix & Mosaics comprises a simple range of silk matt and glossy white wall tiles in two different sizes. It is this simplicity that makes Mix & Mosaics the perfect counterpart to tiles with a more striking character. Using alternating sizes and colors creates an intriguing effect.

The modular character of our tiles makes them extremely easy to combine. The subdued tone of Mix & Mosaics complements the patterned design and the lively colour gradations of Core Collection Terra. Our designers see countless combination options. They would be happy to advise you on your choice.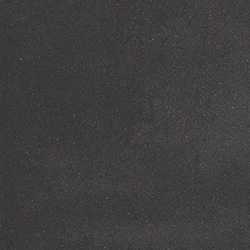 Color
This color is available in different sizes and finishes. Refine your search.
Sizes Mix & Mosaics
The Mix & Mosaics tiles are available in two sizes: 12 x 18 inch and 12 x 24 inch. The 12 x 18 size adds a luxurious character to smaller surface areas and the 12 x 24 size adds extra emphasis to the horizontal lines. Click on a size to see the available colors.
Size
This size is available in different colors and finishes. Refine your search.
Mix & Mosaics tile patterns
Our tiles are modular. This makes it easy to create a number of different patterns. These tile patterns create an interplay of lines on floors and walls. This can create a subdued or bold look, or a linear or edgy aesthetic. Use our examples or create the desired effect by designing your own pattern with the use of our Pattern Generator.
Unique patterns
The different hues and sizes make Mosa tiles perfect for creating interesting tile patterns, whether your design is complex or simple, geometric and rhythmic, or demure or bold. The interplay of lines between tile and joint creates interesting surfaces. Mosa provides you with the tools to do this entirely as you wish. Designing tile patterns is easy with the Pattern Generator.
Go to Mosa Pattern Generator